Magma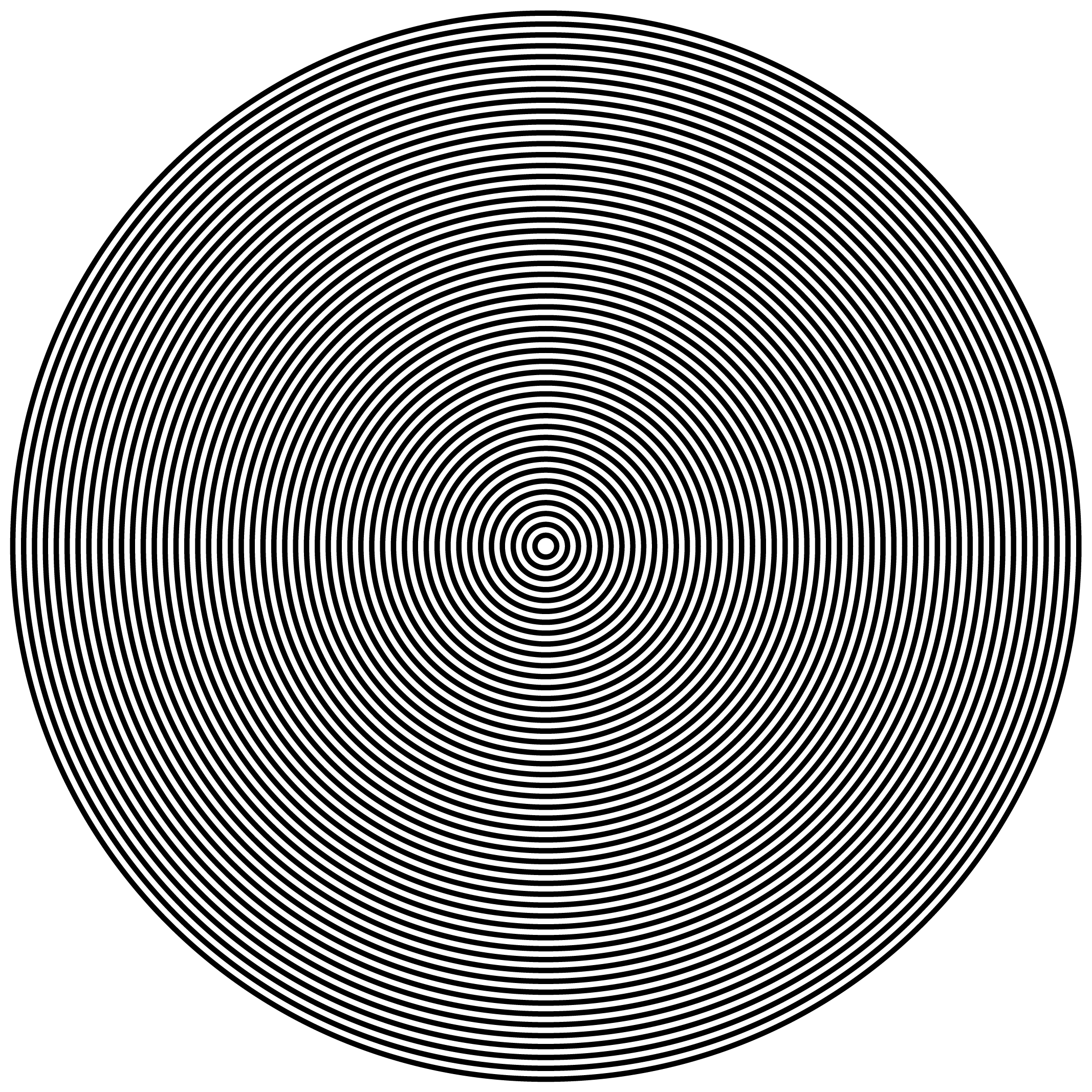 Ooo
49 concentric circles
in negative and positive,
2017.
Carta
Array of 24 rectangles
along a curve,
designed in Cad
and edited with
a vector graphics software,
2017.
Almost every day I design and publish geometric and rhythmic compositions under a public domain licence. All the files are in a scalable vector format and available upon request.

A vector geometry is made of lines with both direction and magnitude.
It can be translated into an equation. I then define a number of parameters and dimensions to encode the geometry in a generative process. Everyone can obtain multiple instances changing some values from a mathematical archetype which I defined in the vector file. The uniqueness of these instances is due to a digital setup made by users. The commonality of the instances is due to the existence of a common origin.
I then select, arrange and print some subjects to explore the limits of the technology in a physical environment.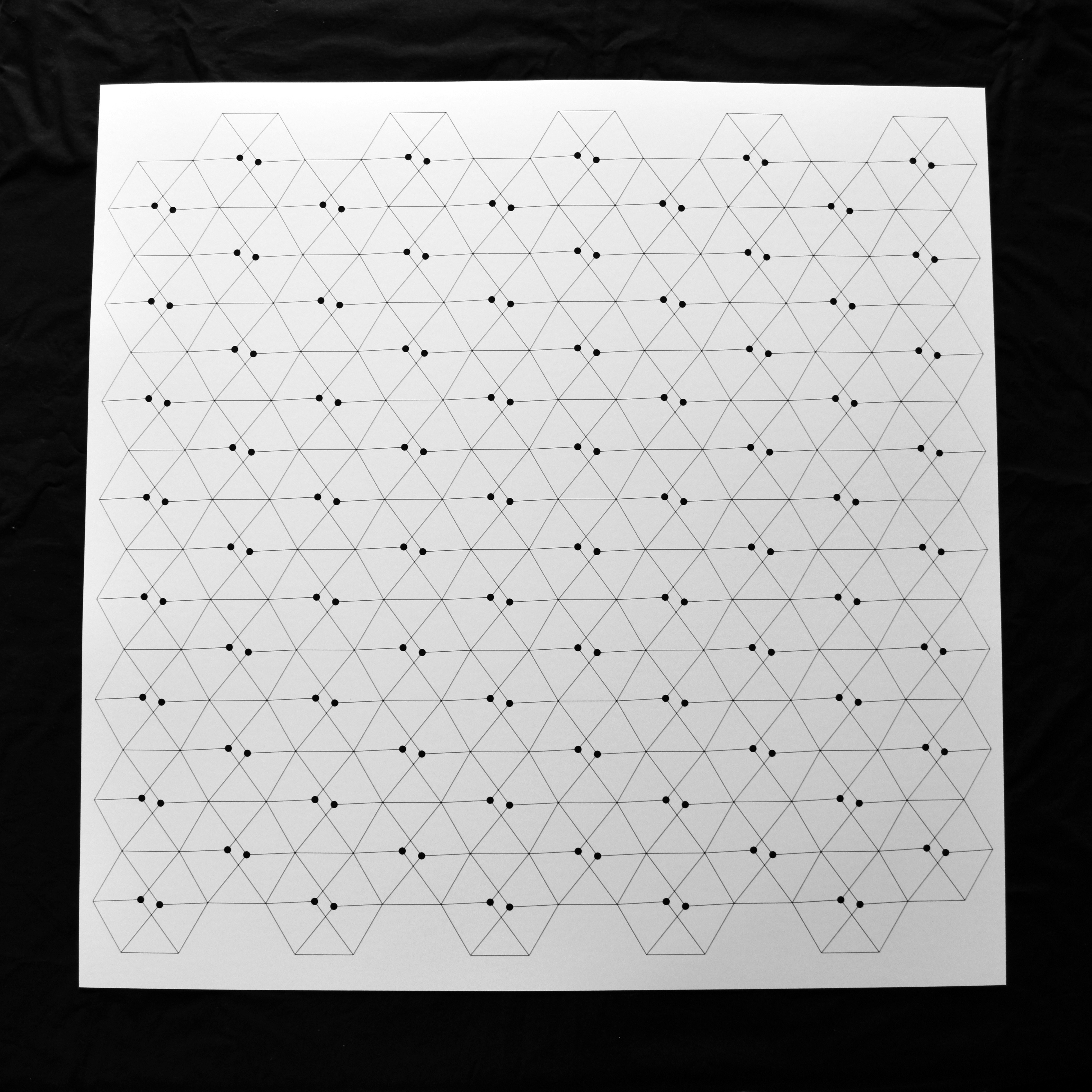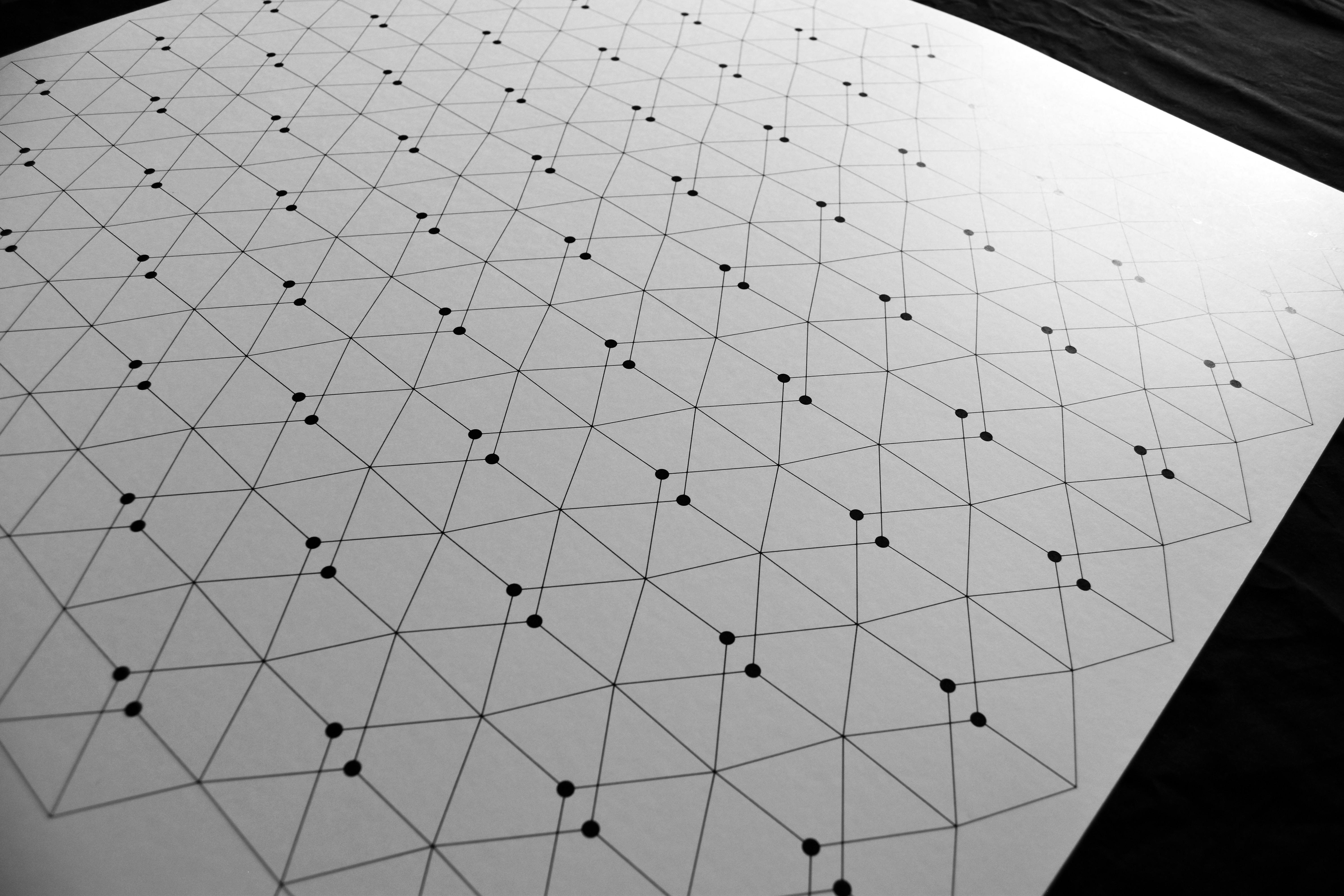 Set of three silkscreens
on a Fedrigoni Arcodesign paper, 72x72 cm, in partnership with
Giorgio Mastinu,
Venice.Printed by Stamperia d'Arte Berardinelli, Verona. Italy.
Edition of 15. October 2017.
24 Cards
Array of 24 frames
designed with a Cad
on a planar surface
and then rendered through
an isometric view,
August 2017.

Tiles Series
Series of compositions
on a grid layout.
The basic element
is made by a 45°
angle line.
May 2017.
Moiré Series
Series of compositions
generated with Processing
to obtain a moiré effect.
June 2017.
Generative Series
Series of organic and geometric structure generated with Processing.
June 2017.